Gaming Creations - Minecraft
Over time I played on multiple Minecraft servers and I often build railroads there...
I also run my own server for a while on domain mc.zdechov.net...
Builds on craftuj.cz
Harbor (around year 2011)
Railroad (around year 2012)
Was build in build-world Goldland and partially in Nether...
RS Display with keyboard (around year 2014)
8-characters 14-segments display with shift-left editing via querty keyboard.
RailwayCraft (03/2021-06/2021)
Minor experience with modding
At some point I also experimented with modification of the railcraft mod, to add some more signs...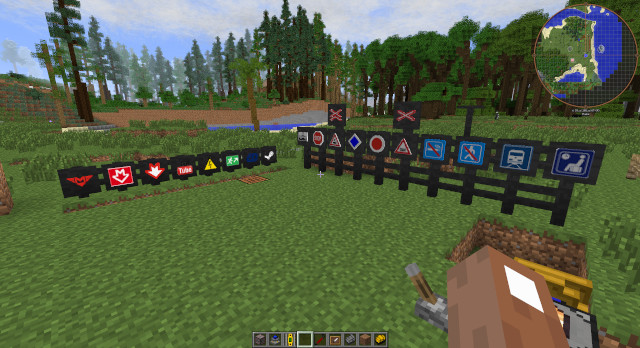 Result is few addons for railcraft mod: